Failing on Facets
17th December 2022
Until yesterday the Lochaber hill were covered in a thin layer of snow. In the cold settled conditions this thin layer started to facet. Facetting is a process where the shape of the grains changes due to the presence of a strong temperature gradient. Without going into too many details, the result is that facets tend to be weak and poorly bonded. Last night and today heavy snow showers deposited layers of windslab on this layer of facets creating a very unstable combination. Although the areas of fresh windslab are not yet that extensive, there was loads of cracking and whumpfing of this windslab on low angled terrain. On steeper terrain, any windslab would be very prone on avalanching. More of the same expected tomorrow.
For those interested in reading a bit more a quick internet search found these two article on facets
https://www.mtavalanche.com/blog/facet-factory-introduction-snow-metamorphism
and
https://avalanche.org/avalanche-encyclopedia/faceted-snow/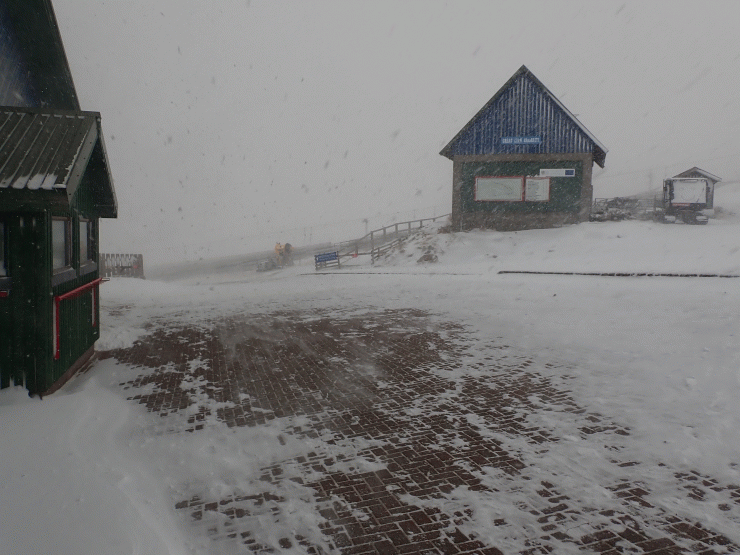 There were some quite heavy snow showers such as this one just as I was leaving the gondola station.
Comments on this post
Got something to say? Leave a comment