A rapid thaw (not all bad news!)
7th February 2022
Temperatures rose above the summits this morning with frequent rain, making for a driech day on the hill. There was some evidence of cornice collapse and wet snow sloughs but visibility was poor. Overnight the freezing level will lower, which will consolidate the existing saturated snowpack.
Throughout tomorrow there will be light snow showers on strong South-West winds. This will give a Moderate hazard, on North through East aspects, above 800m due to fresh windslab building.
Not all bad news….. these quickly changing temperature cycles, which are less than a day or so, do help to improve conditions on the higher snow and ice routes.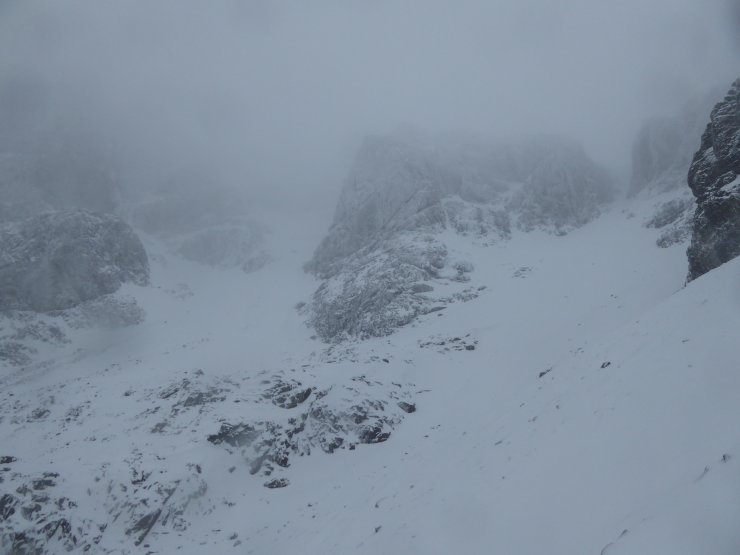 A rimed up Comb buttress, but not for long. By the time I was walking out it was turning black.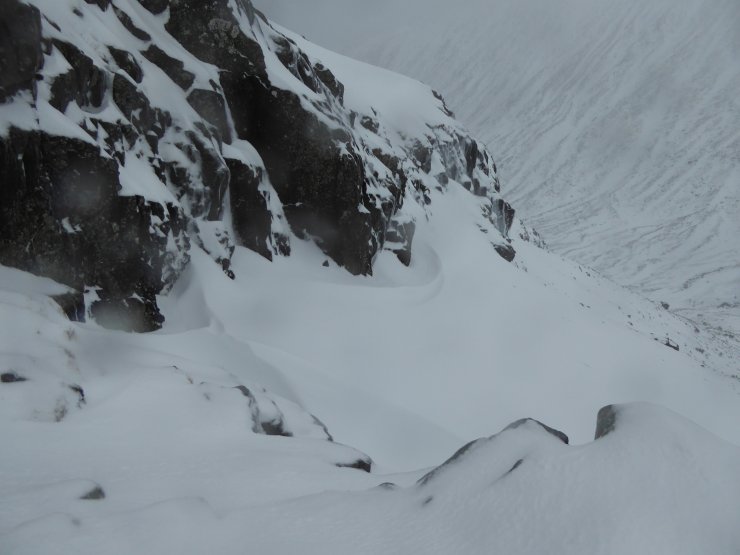 Deep drifts, at around 850m from the recent strong winds and snowfall the past few days.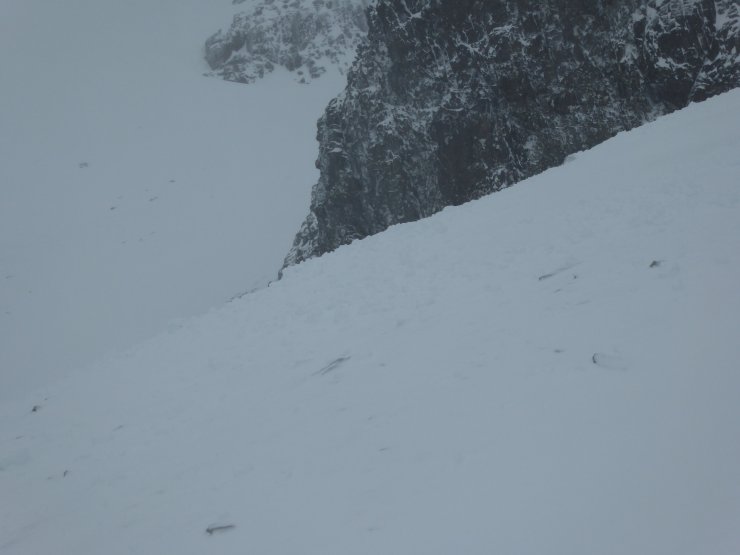 Debris from Central Gully, between South and Central Trident Buttresses. Most likely a cornice collapse, that then triggered some of the slope to avalanche.
Looking up to the Shroud and Boomers Requiem ice routes. Some of this should survive today's thaw, and build rapidly tomorrow in the cooler temperatures.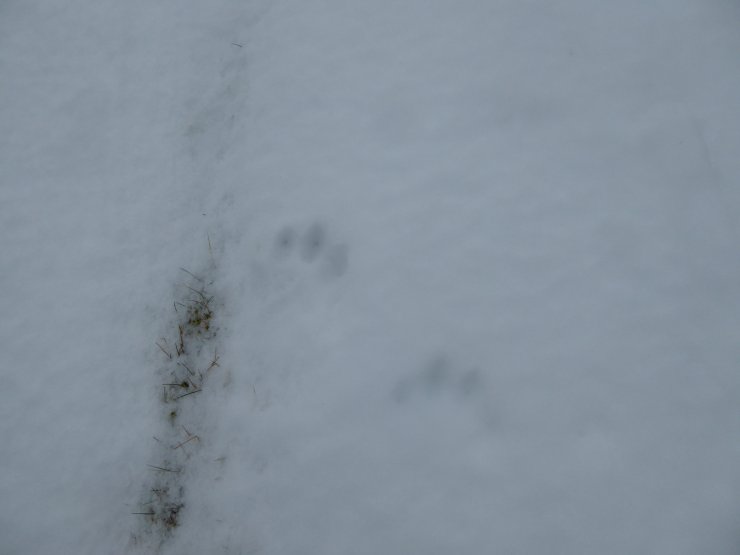 A very quiet Ben Nevis today. Just me and the locals in the corrie today.
Comments on this post
Got something to say? Leave a comment