Cornice Triggered
26th January 2021
Covid -19
The Scottish Avalanche Information Service issues information to support permitted activity under current Scottish Government guidance.
This blog is intended to provide hazard and mountain condition information to help plan safer mountain trips.
Plenty of cornices evident on Aonach Mor today. The light was quite flat, but despite this I could see plenty of evidence of cornice collapse and cornice triggered avalanches. However, there were plenty of large and unstable looking cornices remaining.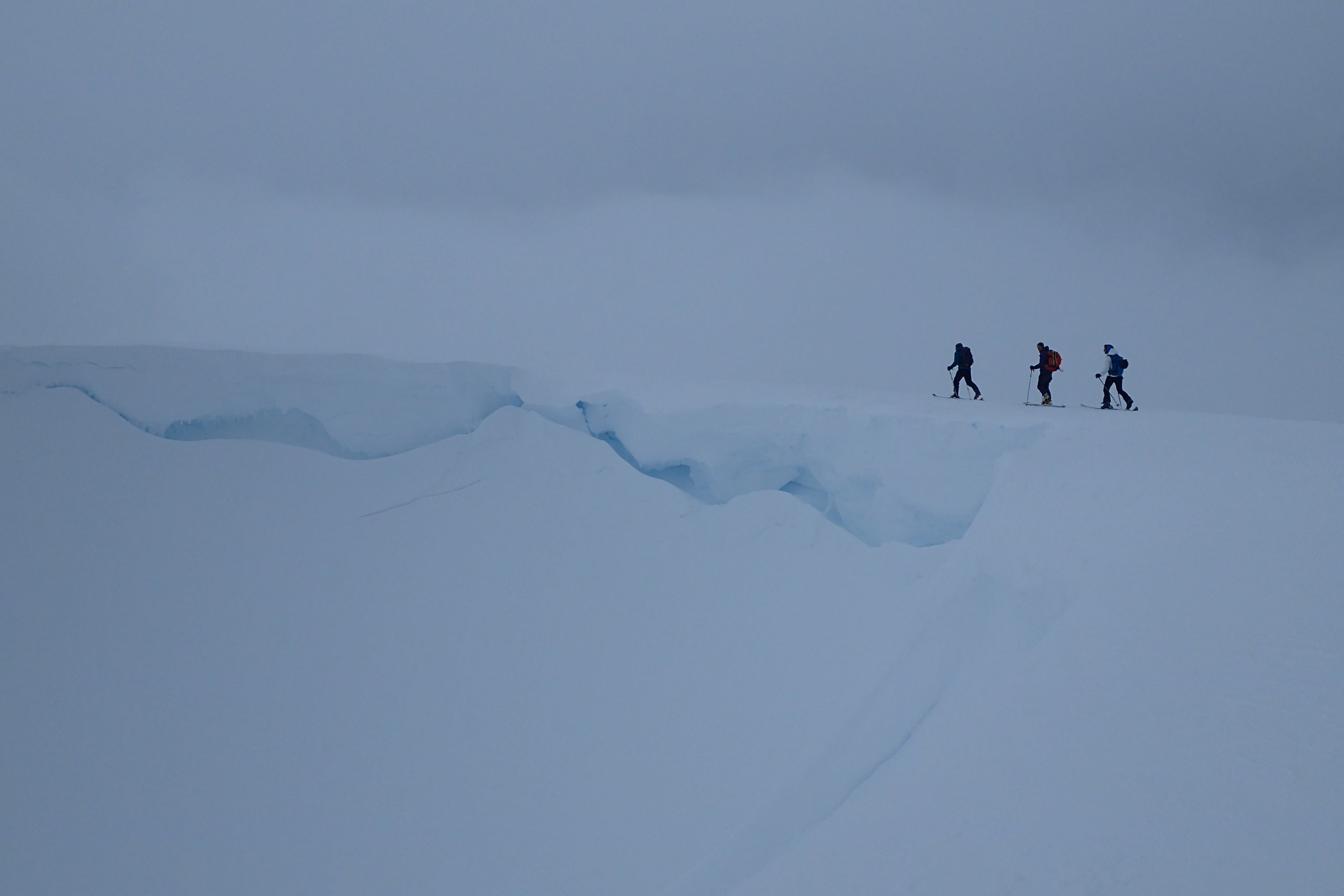 A group of ski tourers passing the top of Easy Gully. Although not obvious in the photo they are staying well back from the edge, a very sensible thing to do when there are cornices about. A small and partially buried crown wall can be seen in the back left of the gully just below where the cornice is the smallest. This avalanche would most likely have been triggered by collapsing cornice. 
Comments on this post
Got something to say? Leave a comment