Very poor visibility on the hill, again.
1st January 2018
There were views on the hill before I got above 800 metres and once I'd descended below 800 metres, but not while I was above this level.
This was the best of my visibility high on the hill today.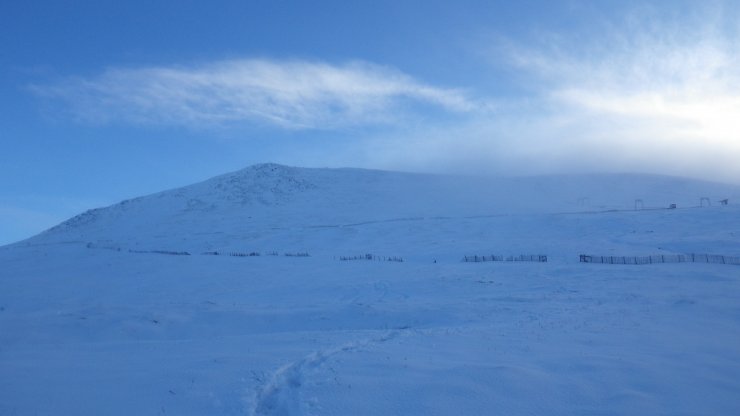 But once I'd come down off the hill here is a view of the NNW slopes of Aonach Mor towards Aonach an Nid.
Comments on this post
Got something to say? Leave a comment