World snow day
19th January 2014
Today is world snow day apparently. The weather decide to celebrate this in a typically scottish manner; snow on the top and rain and sleet lower down. It did try and clear up later in the day though.
Trying to clear up on the summit during the afternoon.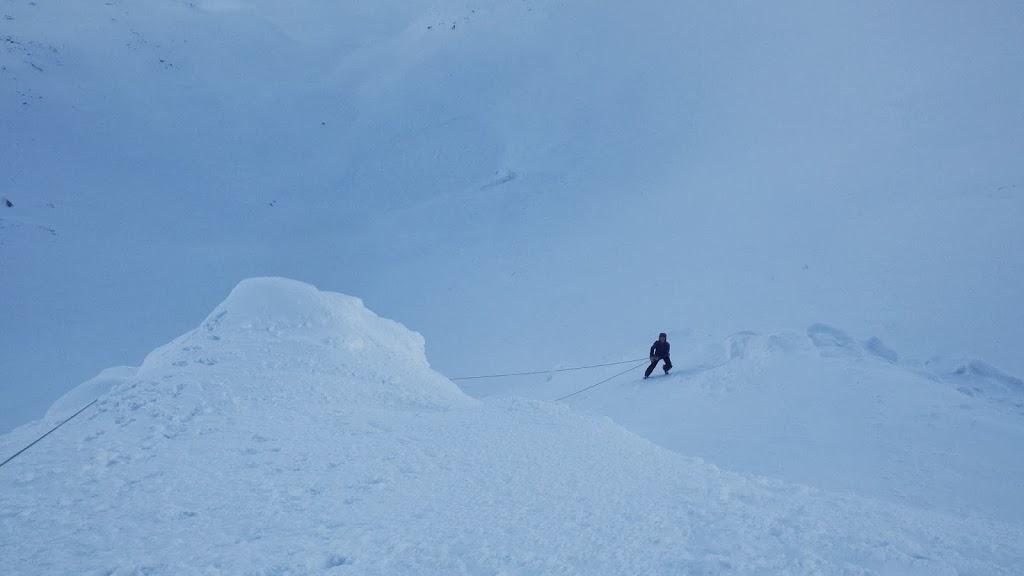 A climber accessing the routes in Coire an Lochan by abseil to avoid any potential avalanche hazard in Easy Gully (which is the more common approach).The shape of the loch can be made out in the floor of the coire. The dark curve on the near side of the loch is a big crack in a pile of debris from a large avalanche which smashed into the loch back during the stormy conditions of late December/early January.
Today the winds were from the South-East. This tended to scour the coire, and deposit the fresh snow in the little flutings seen just back from the edge. However, this does not mean that there were not some patches of unstable windslab lurking in the coire.
Comments on this post
Got something to say? Leave a comment