Ben Nevis: avalanche debris from last Friday.
9th January 2014
Last Friday (3 January) there was a significant snow storm followed by a rise in temperature overnight. This led to a number of avalanches the debris from some of which I photographed today.
Debris from an avalanche down Observatory Gully ran below the bottom narrows and is visible behind the CIC hut.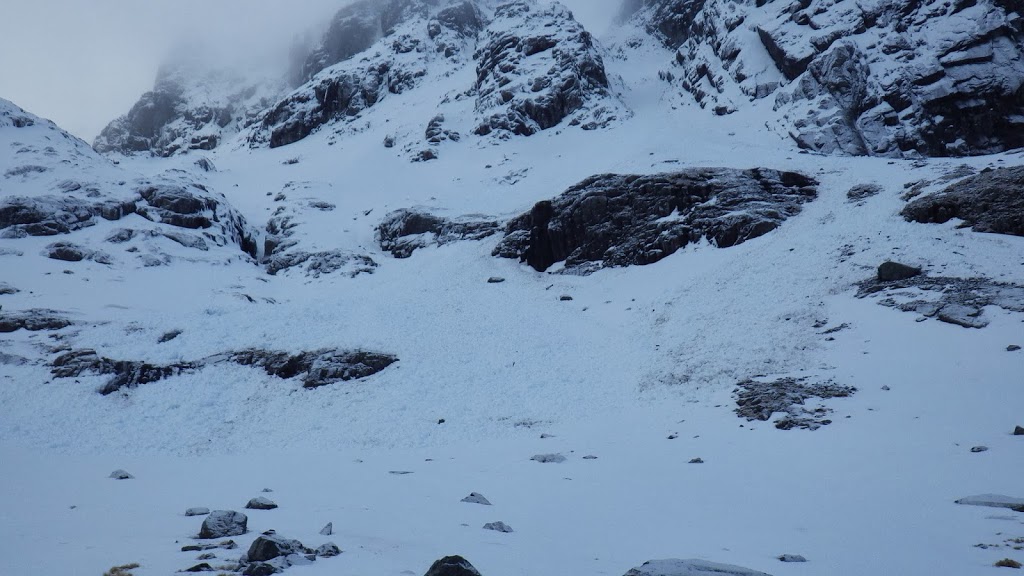 Debris a long way below No. 5 Gully.
Crown wall running from below Green Gully across to below No. 3 Gully Buttress.
Comments on this post
Got something to say? Leave a comment