Remaining dry and cold.
31st March 2013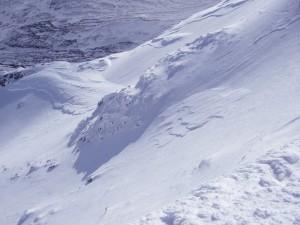 Although Easterly aspects are generally scoured and icy, a few patches of windslab remain.
Coire an Lochan. There were a few climbers out today, a pair can be seen below the crags on the left. Reports suggest that there is some good ice remaining on Ben Nevis.
Patterns of erosion on the snows surface.
Comments on this post
Got something to say? Leave a comment