Wind speed dropping.
19th January 2013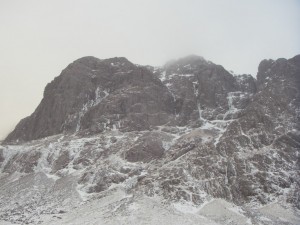 After a couple of windy days it was much calmer today. The hills are looking pretty black as the strong winds have blown off most of the soft snow that was present a few days ago.
Some of the soft snow has been packed into deep drifts of hard windslab. Some of the drifts are quite poorly bonded, especially where it lies on the old hard snow ice. The CIC hut icefall is forming nicely, and can be seen in the background.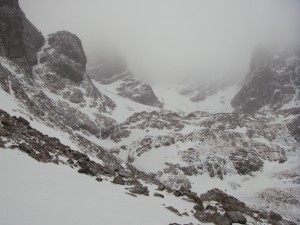 Looking up into Coire na Ciste. It tends to consist of areas of very little snow, old very hard and icy neve, and drifts of hard windslab.
Comments on this post
Got something to say? Leave a comment