Ben Nevis.
24th March 2012
Looking onto the Orion Face, Observatory gully area. It felt more like June than March up there today.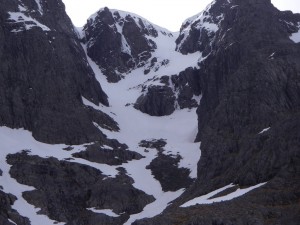 Zooming in on the top of Observatory gully. Three keen skiers can just be seen carring their skis up. Thy are just below the rock which is almost directly above the top of Tower Scoop. There was a couple of climbers on Tower Scoop, and it you look carefully you can just pick one of them out at the bottom of the route.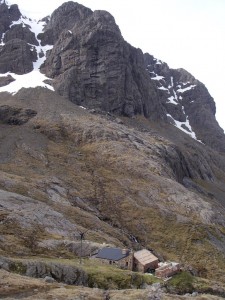 The CIC hut with Carn Dearg and Number 5 Gully behind.
Comments on this post
Got something to say? Leave a comment