A hint of winter on the tops.
3rd March 2012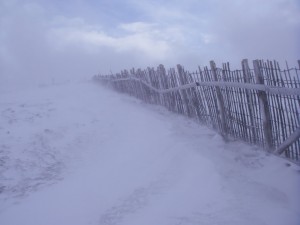 A slight amount of drifting behind a snow fence at about 1180 metres. These were the deepest fresh drifts that I saw today.
No fresh snow at the top of Easy Gully.
A trace of fresh snow on the goose.
Almost winter on the summits, looking a lot more like spring on the hills in the background.
Coire an Lochan.
Comments on this post
Got something to say? Leave a comment