Its still winter up there
25th February 2012
You could be forgive by thinking that winter is over. Certainly driving around Fort William when the cloud is at 700m you cant see any snow but….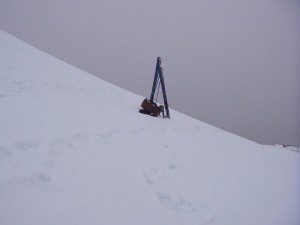 …. round the East side of Aonach Mor today at 800m there was plenty! Only 20 mins walk from the top gondola station and its still winter!
On my return I did manage to ski all the way back to the gondola station but the last 1km was on steep wet grass, which actually is quite fun. Could be a new sport?
Comments on this post
Got something to say? Leave a comment