A sunny day at last.
16th March 2011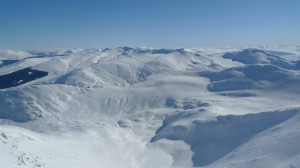 Looking East over the Grey Coires.
Coire an Lochan of Aonach Mor.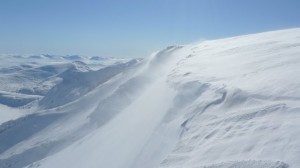 On the tops, the South-Westerly winds were strong enough to transport the snow, and build fresh layers of windslab in sheltered locations. This is seen here at the top of an East aspect at an altitude of about 1200m.
Comments on this post
Got something to say? Leave a comment