Easter Snow in Lochaber
4th April 2010
Apparently it is more likely to snow on Easter Sunday that on Christmas day. This winter we have had plenty of fresh snow on the hills on these two days. About 20cm fell with very light winds last night. This meant that there was some great skiing to be had in Lochaber today. Although there is some good ice on Ben Nevis at the moment, I suspect the approaches and top outs of many routes would be quite hard work, not to mention hazardous, with all this fresh snow around.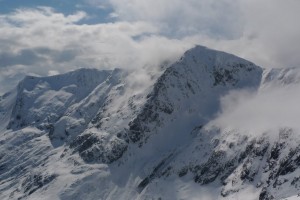 Looking over to Aonach Beag.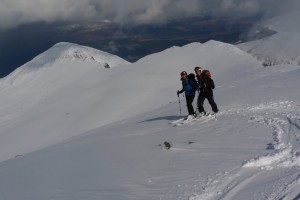 Dot and Suzy contemplating the descent.
One of my lovely assistants enjoying the descent. Avalanche forecasting, it's a hard and dangerous job, but someone has to do it.
Comments on this post
Got something to say? Leave a comment