New Year Hill Race.
1st January 2009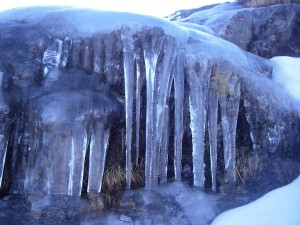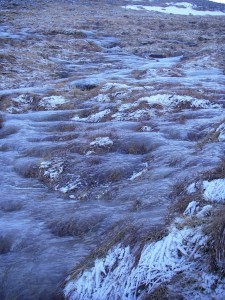 Areas of water ice on Aonach Mor, very slippery.
People running up a big hill.
To start the year it was the traditional Aonach Mor hill race. About 100 competitors raced up the hill from the Nevis range car park to the Snow Goose restaurant. I took the gondola (and beat them all).
On the hill the snow remains very hard. Large areas of water ice are a hazard. Crampons are necessary for safe travel on these.
Blair
Comments on this post
Got something to say? Leave a comment