The Thaw Continues
22nd February 2009
Ice forming on flat terrain near the summit.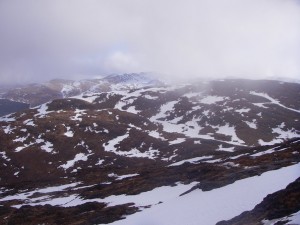 Patchy snow cover in the grey coires.
There is still a patchy but reasonable amount of snow about but it is thawing at most levels. Up on the summits the thaw-refreeze cycles continues. Whilst this isn't great for skiers it should be producing some good climbing conditions.
Comments on this post
Got something to say? Leave a comment