10th January 2007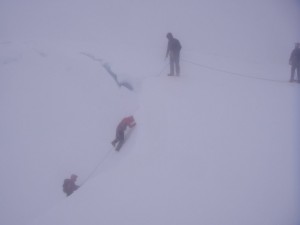 There has been a light dusting of fresh snow but no significant accumulations. All the exposed old snow has started to refreeze and gives good cramponing practice on the plateau. Old snow on the crags should be be good but I have not tested it!
Vis was poor this morning but after we left the hill, the clouds lifted – typical.
Photo today is of some folk heading down Easy Gully this morning.
Comments on this post
Got something to say? Leave a comment