Avalanche day.
11th January 2014
The combination of snow showers, moderate Westerly winds and low temperatures have deposited some pretty weak windslab in sheltered locations. I saw plenty of evidence of recent avalanche activity and cornice collapse.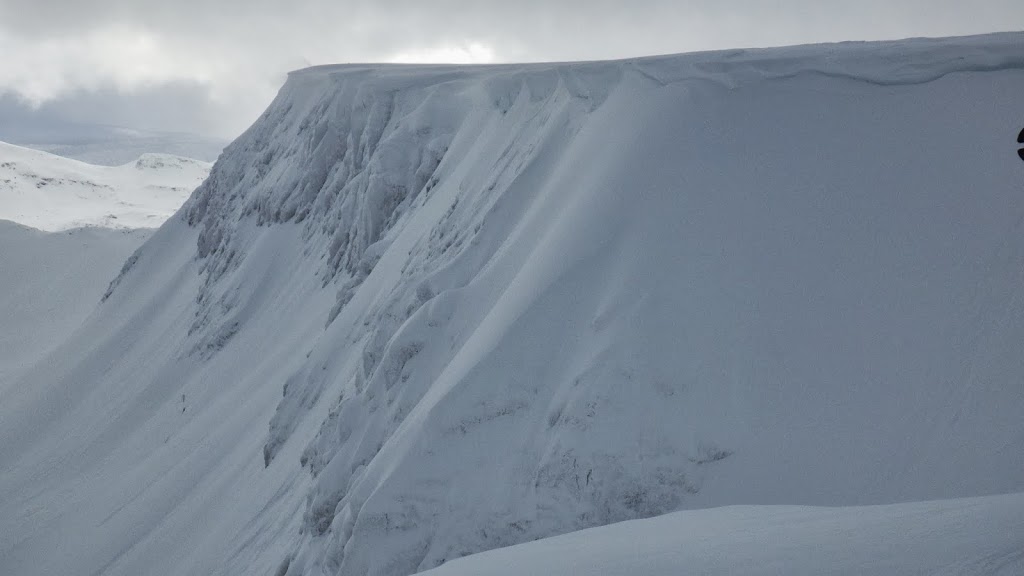 Lots of soft slab and weak cornices in Coire an Lochan. Some small debris fans can be seen below the crags.
A crown wall (running diagonally up toward the cornice) at the top of a gully.
Soft slab being deposited into the back coires through the day.
Comments on this post
Got something to say? Leave a comment