Cloudy on Top.
12th January 2013
It was cloudy on the top of Aonach Mor this morning so no nice pictures of the crags or the view over to Ben Nevis. It did clear up later, but I was down in the office by that time. The existing snowpack is very hard and icy. There has been a dusting of fresh snow above about 800 metres and things were riming up in the thick cloud.
All change tonight and tomorrow with a fair bit of fresh snow being forecast. Although this should improve the climbing conditions care should be taken as I suspect the fresh snow won't stick to the existing snowpack very well.
Busy at the top of Easy Gully.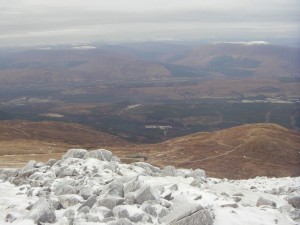 At 1000 metres it was clear with good views to the North. The summit was still in could at this point.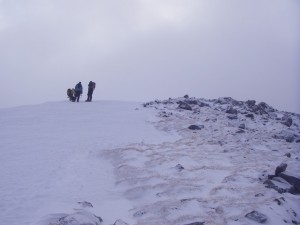 A dusting of soft snow on the grass on the Right. The old snow, on the left of the picture, is very hard and icy.
Comments on this post
Got something to say? Leave a comment