Mild and still on the Ben.
9th February 2012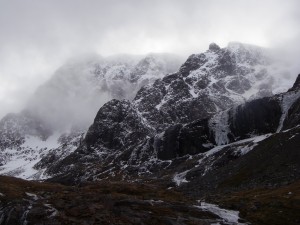 Cloud coming and going. Still plenty of ice about.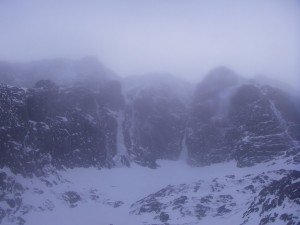 Looking up towards Point Five Gully and Hadrians wall. When digging my pit a small wet snow avalanche come down Sickle, the ice smear just to the right of Hadrians wall. This was probableyt quite exciting for the two pairs of climbers on Hadrians Wall at the time.
By adjusting the setting of the photo, the debris from this avalanche can be seen. Although not particular extensive, it would certainly have been enough to knock you off a climber.
Comments on this post
Got something to say? Leave a comment