19th March
19th March 2011
The crags of Coire an Lochan. No climbers here today.
A group peak over the top of the chancer ski run. Note the size of the cornices above the crags to the left.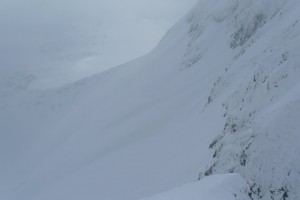 A couple of size 1 avalanches in Coire an Lochan. They released somewhere up in the crags above. We reckoned that one travel about 70m, and the other about 100m.
Comments on this post
Got something to say? Leave a comment